Please join us March 21 from 6-7pm at the Daniel Region Art Show to view selected artwork from Central Academy of the Arts, Clemson Elementary, Six Mile Elementary, R. C. Edwards Middle School and Daniel High School. The art show will be at Daniel High School Fine Arts Wing.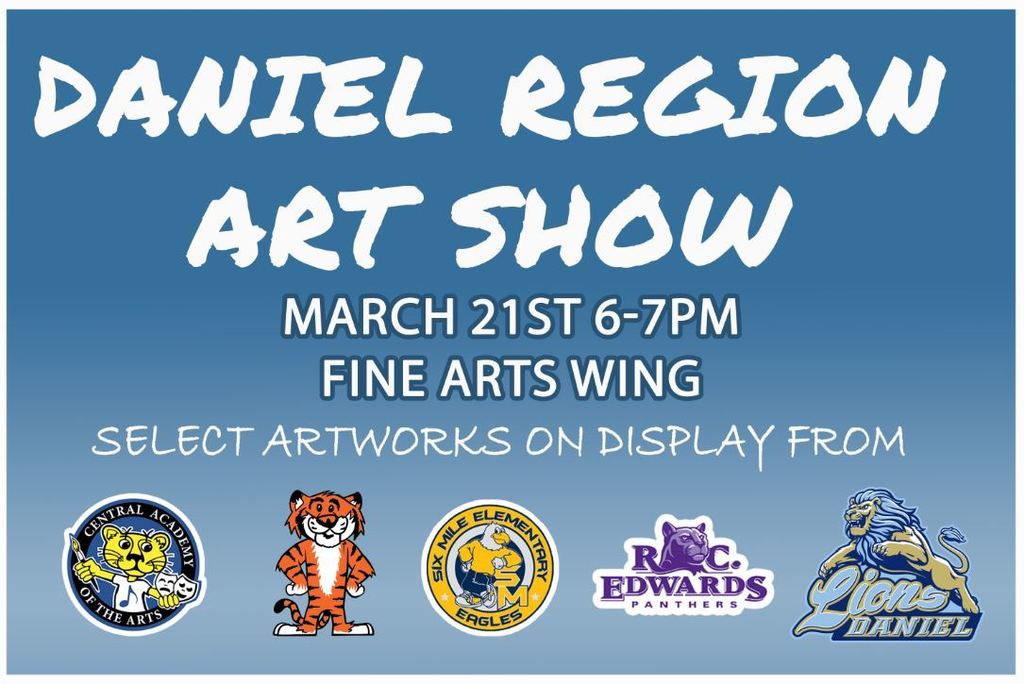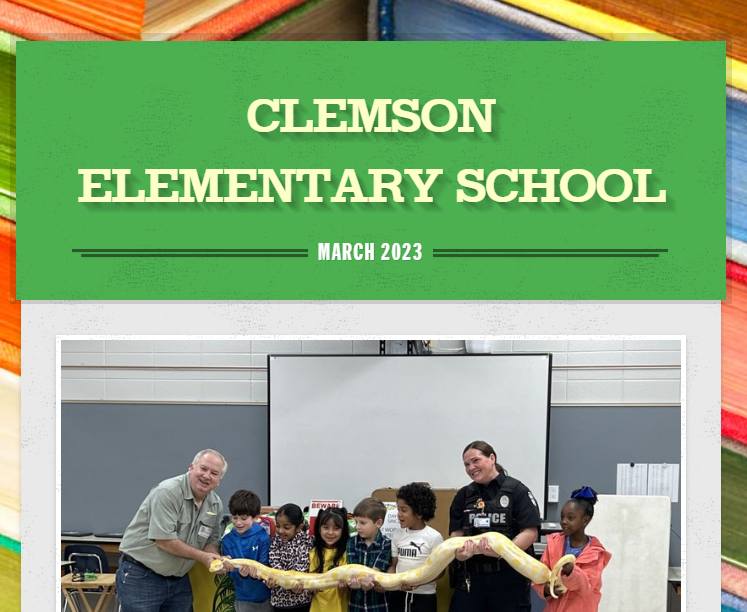 The Bee's Knees Book and Toy Store in Central are having an in-store and on-line book fair March 1-5. Twenty percent of the proceeds will go to Clemson Elementary.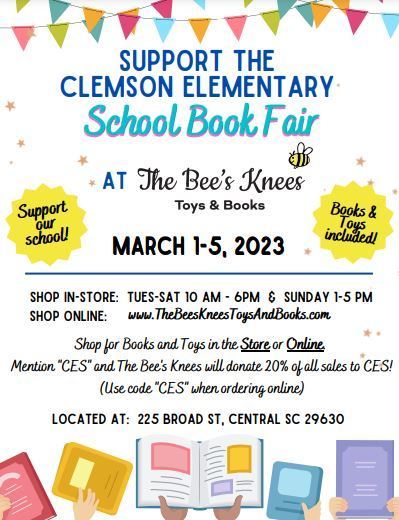 Join us in the Greenville Drive/ Michelin Reading All-Star Program. Reading logs with five books listed are due March 10.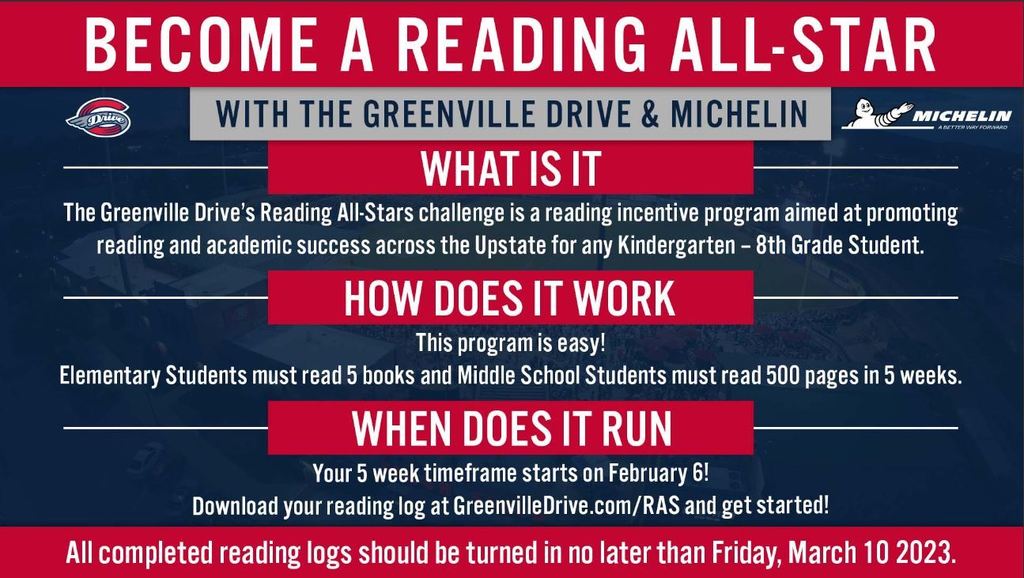 This summer, the School District of Pickens County is excited to be able to host a three-week summer camp from June 5-23, 2023, called ArtsVenture for current 4th - 8th grade students. The camp will focus on the areas of Dance, Vocal Music, Instrumental Music (Strings), Instrumental Music (Band), Theater/Drama, Visual Arts. For more information, click here -
https://bit.ly/3YUDDhe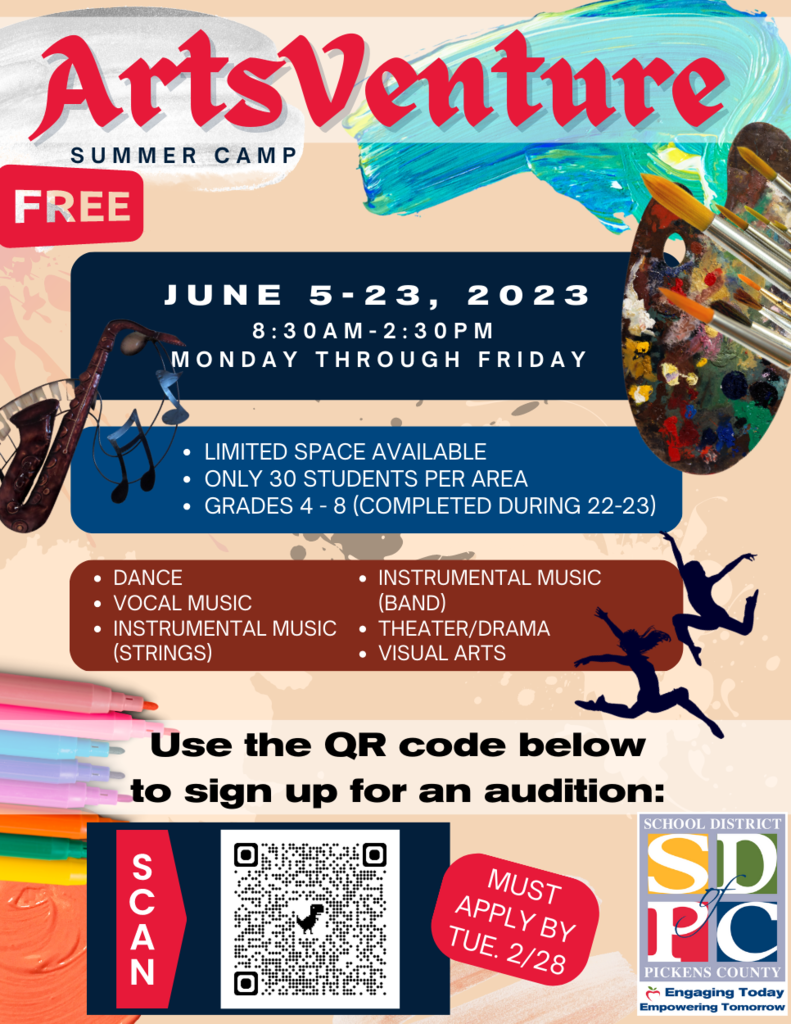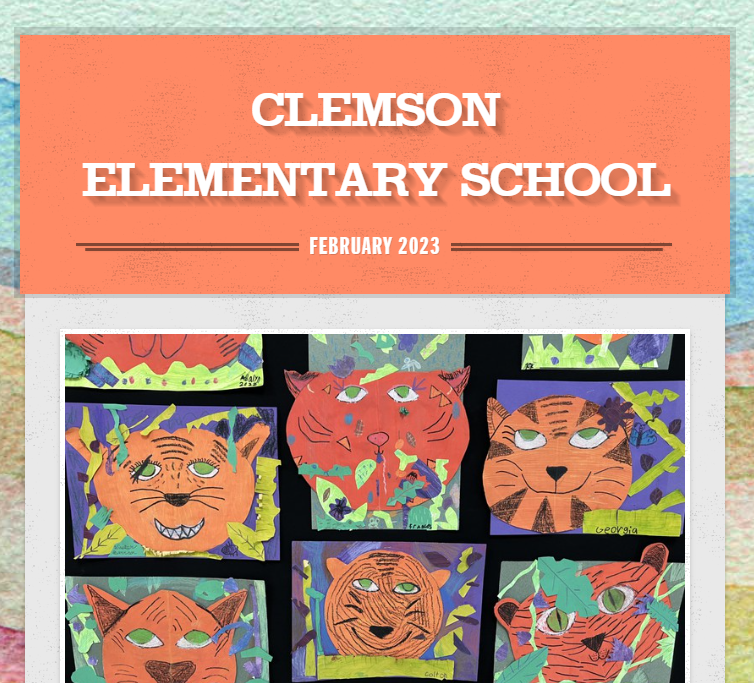 Celebrate our school and community's cultural diversity at our annual International Festival on Saturday, March 4 from 11am - 2pm. Sample delicious cuisines, watch inspiring performances, and participate in crafts and games. Students are also invited to dress up and join the parade of countries. All proceeds support the Clemson Elementary PTA, which provides supplies, grants and programming for students and teachers. An Art Show, featuring student art that can be purchased by parents, will also take place during the festival, with proceeds supporting the art program.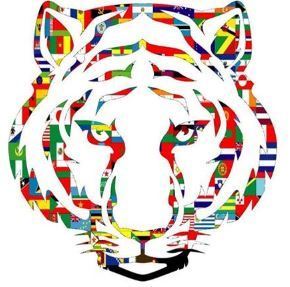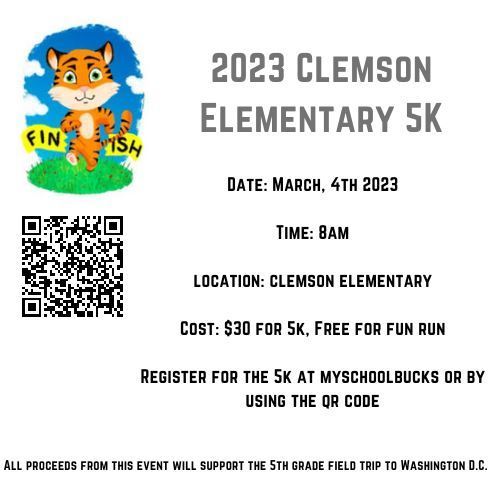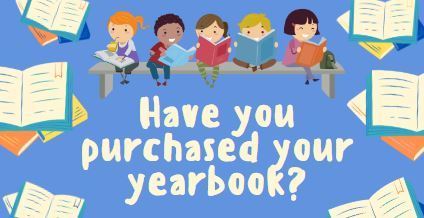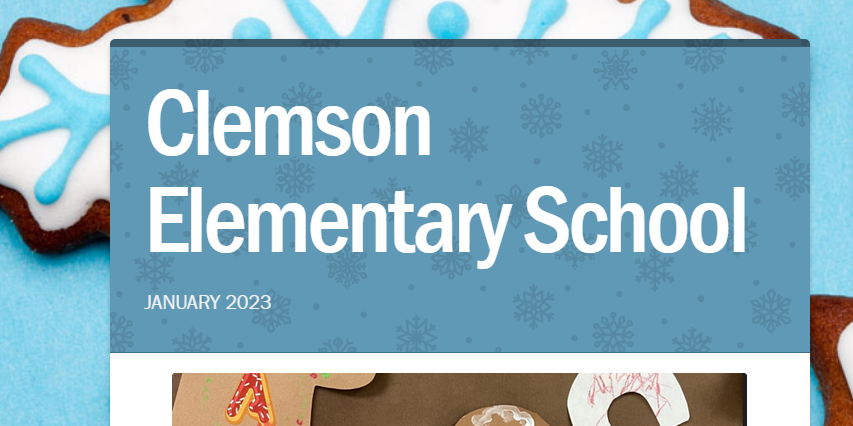 3K and 4K Application Process is Open for the 2023-24 School Year! SDPC is now accepting applications for our 3K and 4K programs for the 2023-24 school year! For more information, please visit our Pre-K website at
www.pickens.k12.sc.us/page/pre-k-information-page
. Note: 5K Registration will begin on January 11.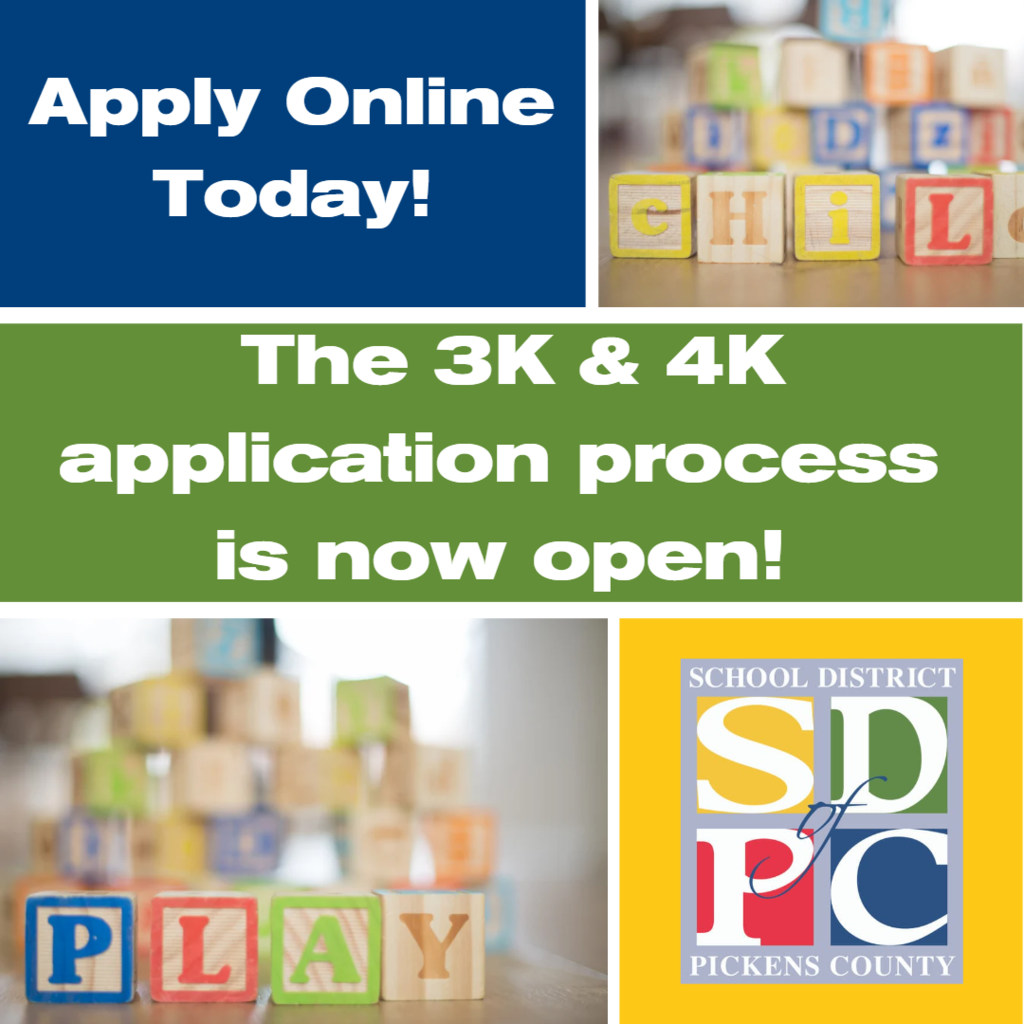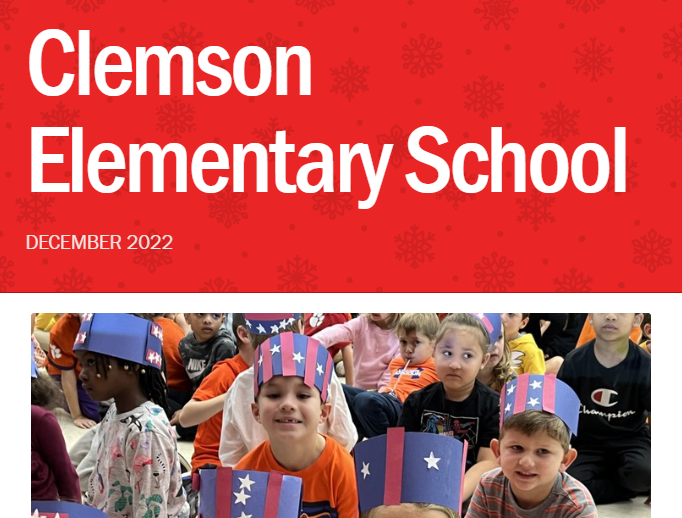 Today is the last day to nominate a teacher in SDPC to participate in the Extra Yard for Teachers challenge. In partnership with Eckrich, the Extra Yard for Teachers is giving teachers the chance to win $1 Million to fund classroom resources! If selected, your teacher will be able to participate in the throw during the Clemson University vs. Miami game on November 19, 2022, where they will be eligible to win $1 million to fund classroom resources. Nominate a teacher today at: bit.ly/3A45Yrk
Students will not have school Monday, October 10 and Tuesday, October 11. Students will return to school Wednesday, October 12. Enjoy your long weekend!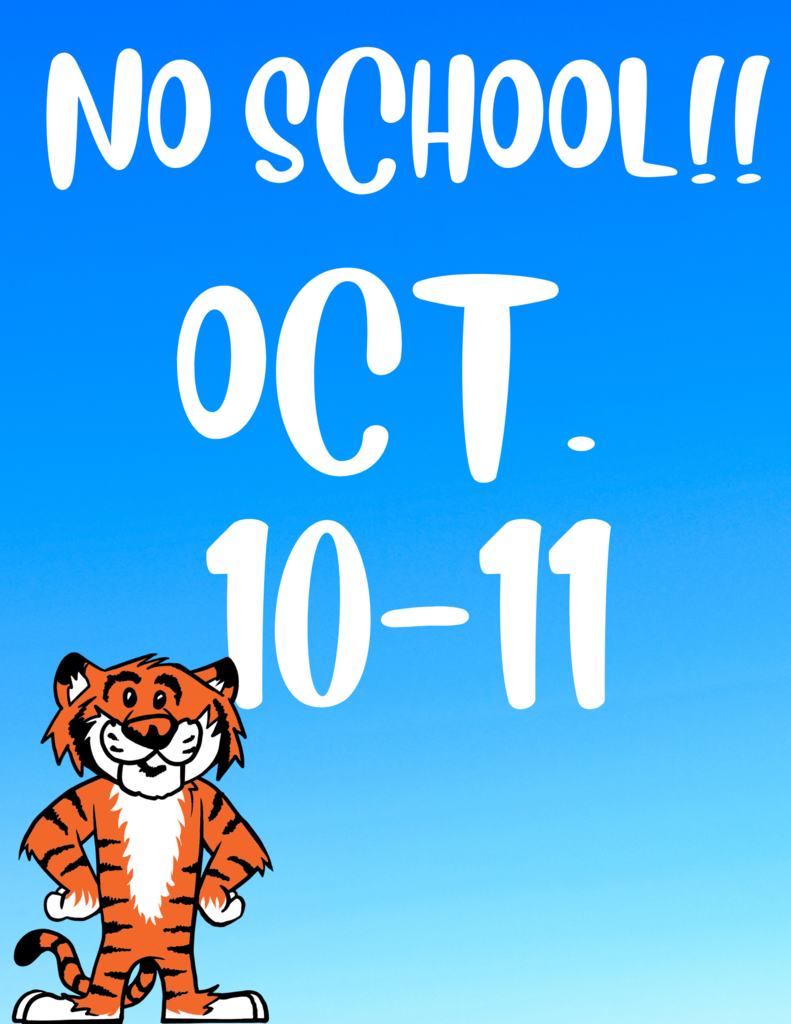 We look forward to hosting you for your child's grade-level Open House!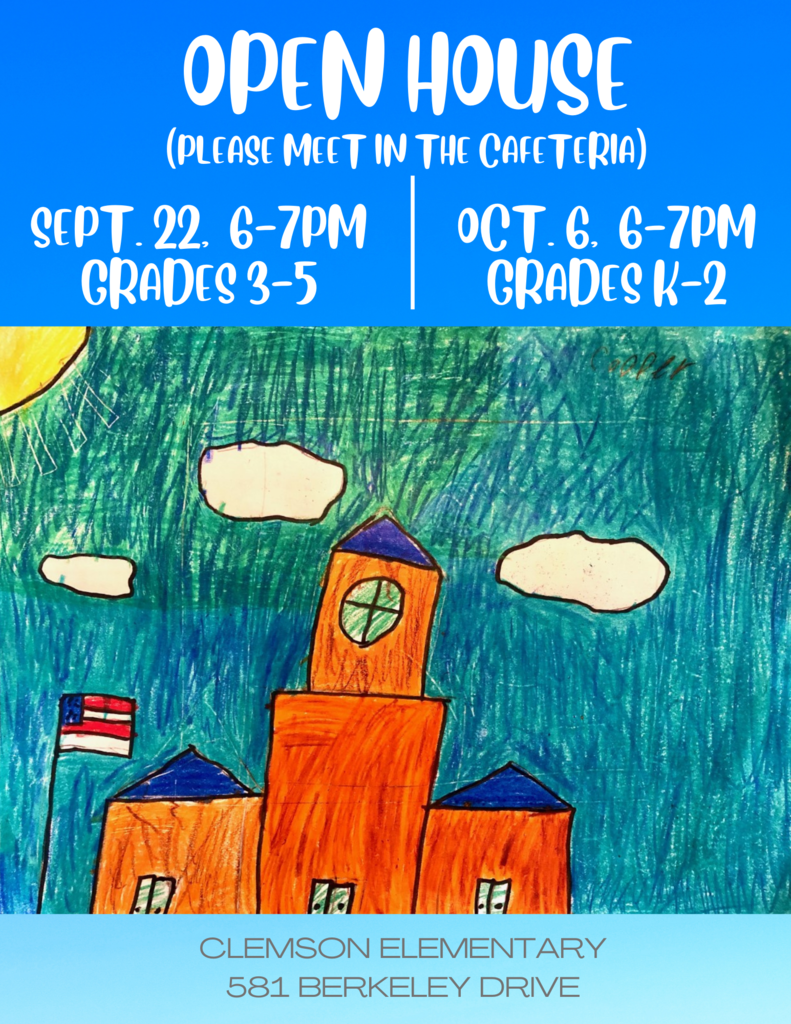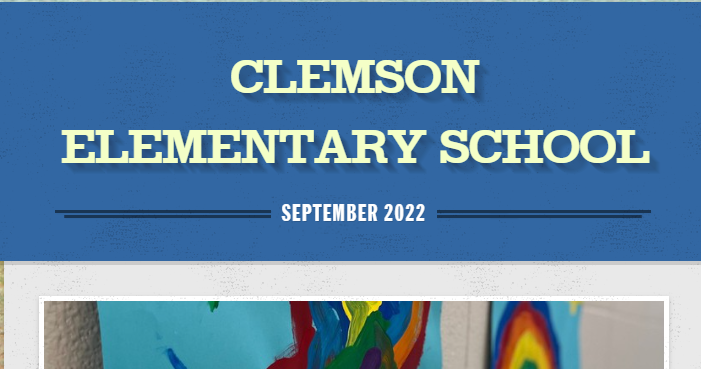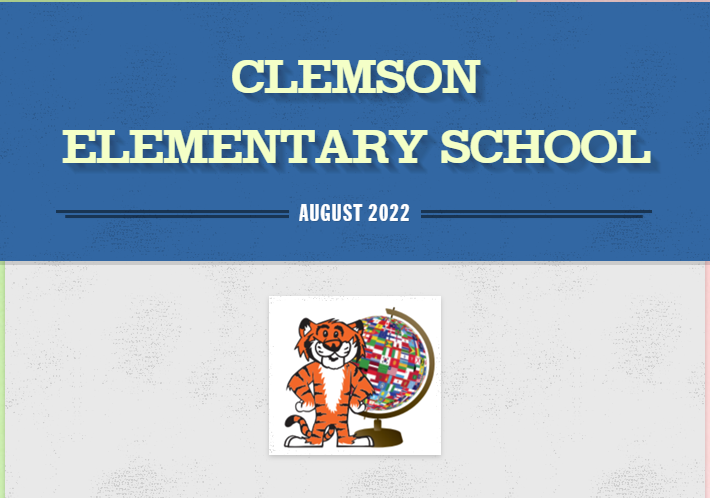 We are hiring! Do you know anyone searching for positions such as teachers, custodial staff, summer camp workers, guidance counselors, coaches, and more? Please share these opportunities with them. There are immediate opportunities for custodians at Easley High School and Clemson Elementary. Visit pickens.k12.sc.us/page/join-our-team to apply online. Join our SDPC team!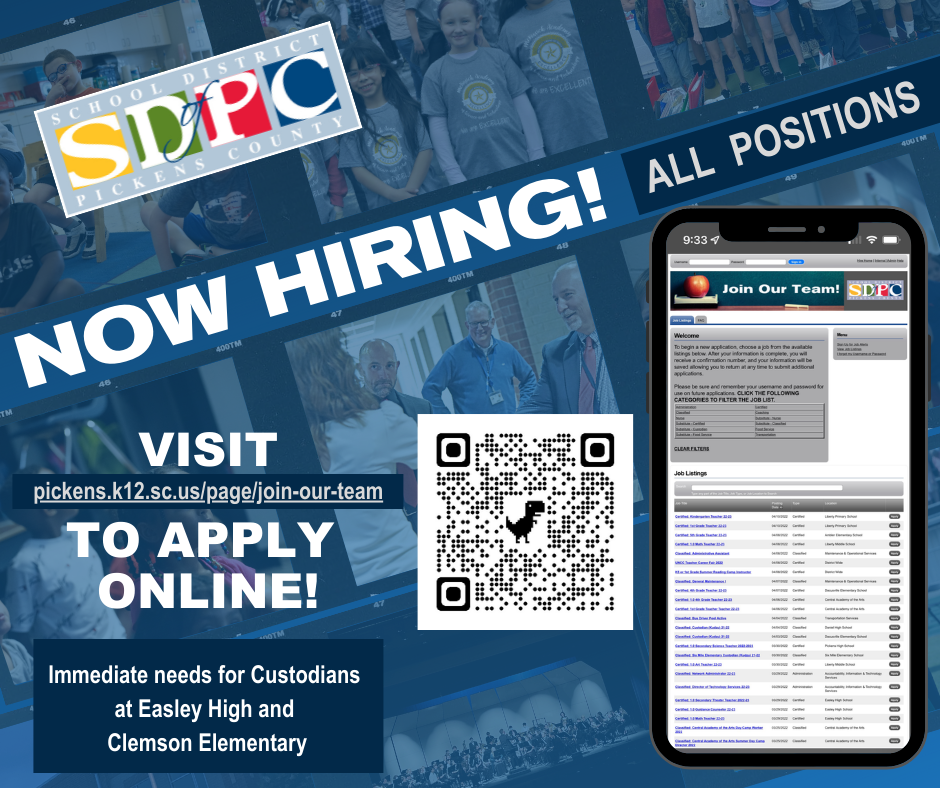 National School Counseling Week is Feb. 7-11, and we're happy to join our schools in celebrating. Every day, school counselors make a difference for students! Join us in thanking them for all they do! #SDPCBetterTogether #NSCW22